A couple of months ago I have blogged about Ria joining a regional Expressive reading competition. If you know our Ria, you would know how shy and soft spoken she is. She talks a lot with us and with her closest friends, but it's almost impossible for her to be standing onstage with a huge crowd listening to her.
I told her that she does not have to say yes to her teacher just because she is obliged. She had to decide on her own and with that, she needed to get rid of her stage fright and shyness. Well, she insisted that she could do it and she will try her best. We were delighted with her decision but the honest truth is that I guess I was more nervous than her when she was finally standing infront of the crowd last Tuesday.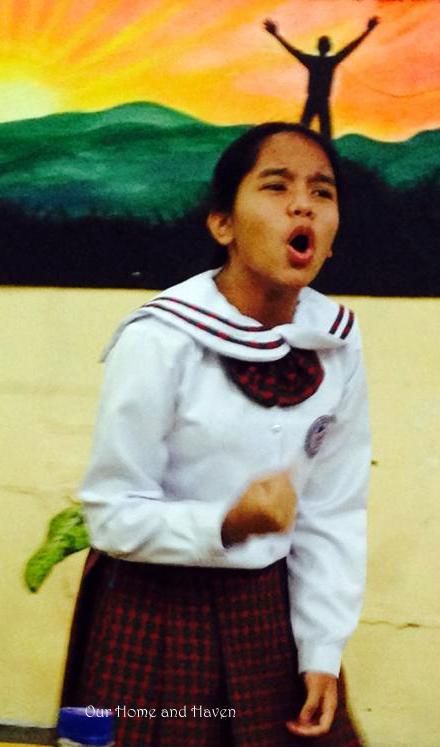 Results would be out tomorrow and I am so nervous right now!  But of course, we told her that whether she wins or losses, the fact that she did her best, she had fun in front and she had a wonderful experience was more than enough reason to celebrate.
Ria, to us, you are already a winner!  Good job there, girl!