July 11th, 2013
admin
When we went home to the Philippines last January, we went to hubby's hometown– one of my favorite places in the world. Peace and quiet, fresh vegetables grown from their garden… there's so much about farm life that bring good memories of my childhood.
One morning my brother in-law asked Roi if he would like to feed the chickens and the pigs. Roi has never done that before, so he eagerly said yes!
So, the mamarazzi followed our boy to the backyard, and into the pig pens.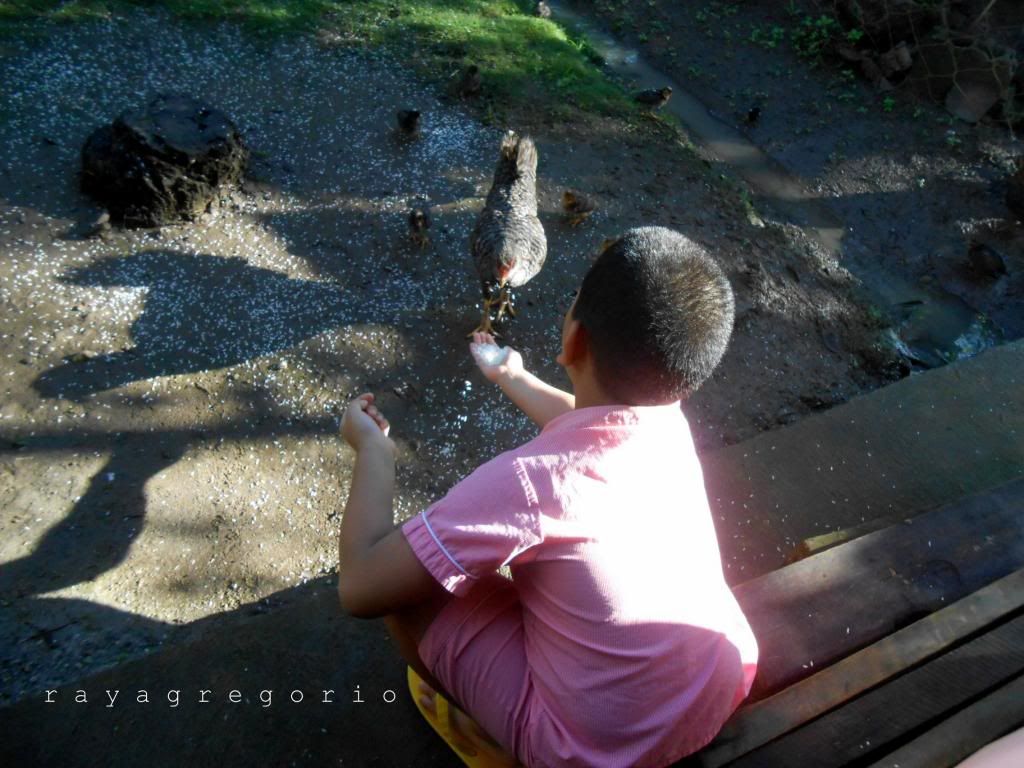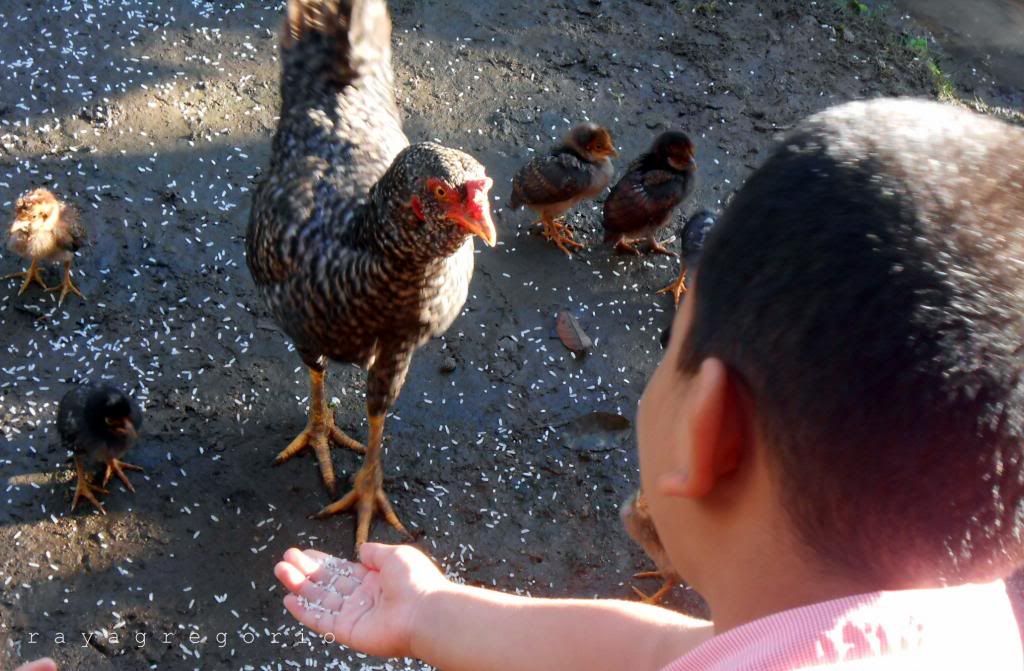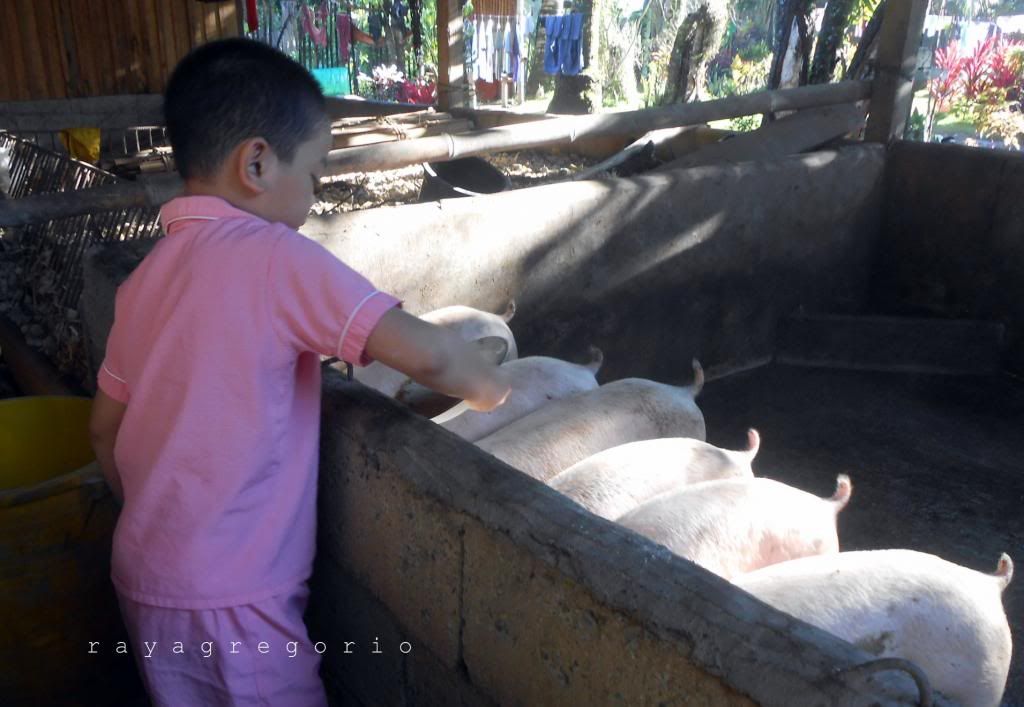 Looks like he did a great job!  Well done, little farm boy!