I have so many photos in my camera that I have not transferred to the computer yet. As I was going through them tonight, I came across this:
Roi made this when we were still in Bangkok.  As our departure was nearing, hubby was spending very late nights packing up and sorting our things so there were many nights where he was not able to tuck the kids in and kiss them good night.  Roi drew this so papa as his good night message.
I thought it's very sweet.  Don't you think so, too?
Shared for : BLOG PHOTO CHALLENGE
No, my kids don't write on our walls.
But one day, Roi asked me to go to their room. He said he was going to show me something. Now when he does that, I have to go otherwise he will keep bugging me and won't stop until I gave in.
He showed me this:
Awww, ain't that sweet?  My heart melted. Now this could easily be removed from the wall in case we don't want it anymore because he used a material that's similar to clay.  I don't know what it's called but I use it for my visual aids when teaching.
Sweet boy, isn't he?  And he never fails us to give hugs, too.
Happy mom I am.
Shared for: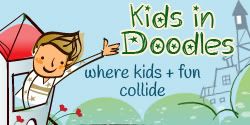 and  BPC
When we went home to the Philippines last January, we went to hubby's hometown– one of my favorite places in the world. Peace and quiet, fresh vegetables grown from their garden… there's so much about farm life that bring good memories of my childhood.
One morning my brother in-law asked Roi if he would like to feed the chickens and the pigs. Roi has never done that before, so he eagerly said yes!
So, the mamarazzi followed our boy to the backyard, and into the pig pens.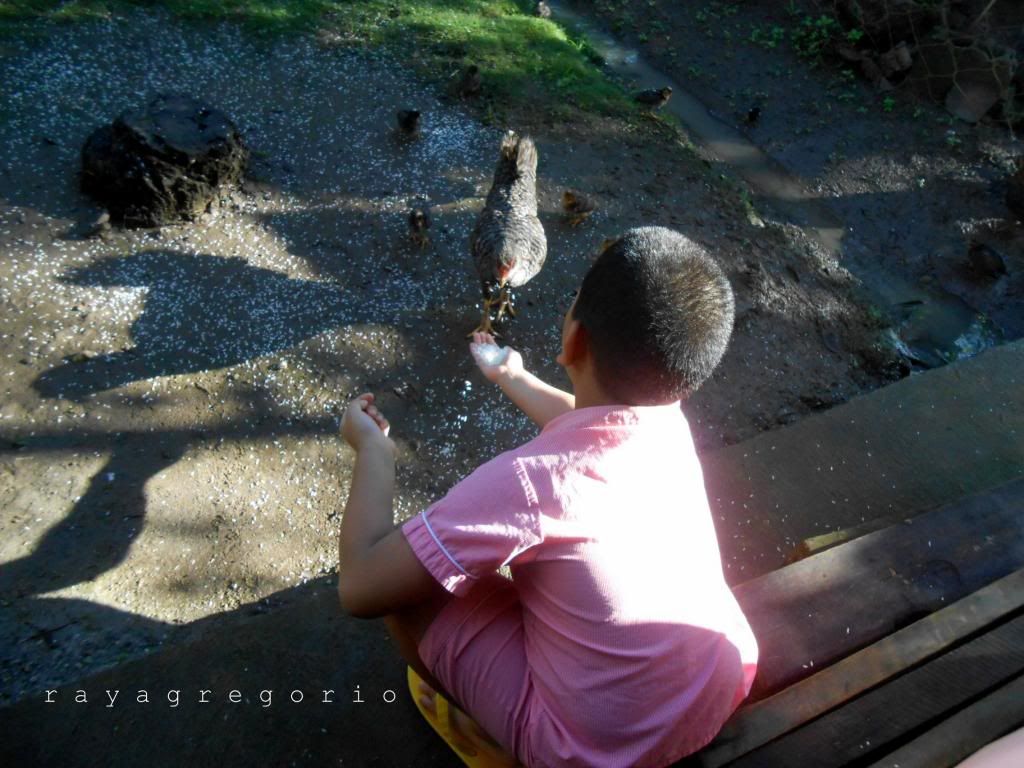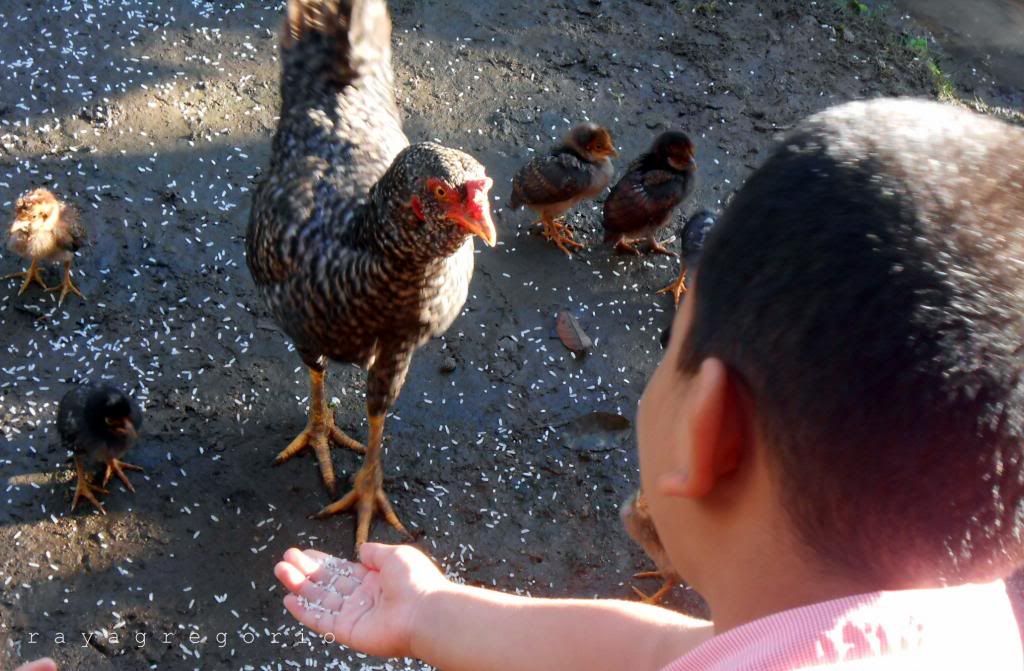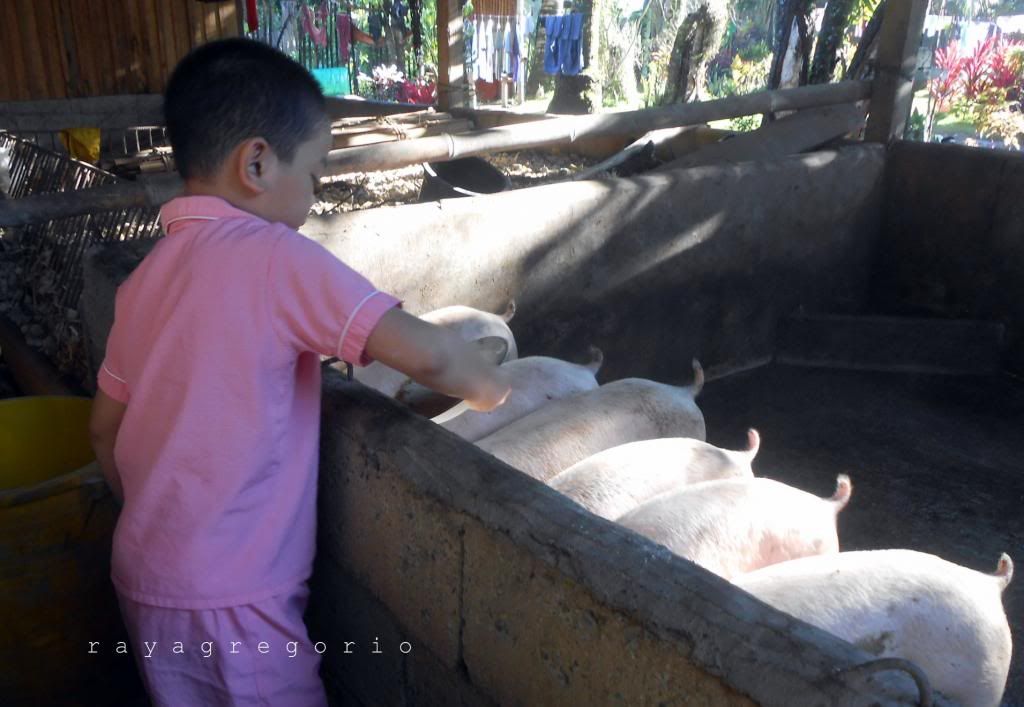 Looks like he did a great job!  Well done, little farm boy!