No, my kids don't write on our walls.
But one day, Roi asked me to go to their room. He said he was going to show me something. Now when he does that, I have to go otherwise he will keep bugging me and won't stop until I gave in.
He showed me this:
Awww, ain't that sweet?  My heart melted. Now this could easily be removed from the wall in case we don't want it anymore because he used a material that's similar to clay.  I don't know what it's called but I use it for my visual aids when teaching.
Sweet boy, isn't he?  And he never fails us to give hugs, too.
Happy mom I am.
Shared for: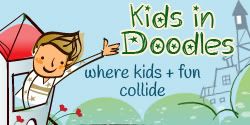 and  BPC