Browsing Category: "Family"
Ria always got praised for her writing skills by her Writing teacher.  Because of that, she got chosen to represent the school in an Expressive Reading competition come January.  It will b e a regional competition among schools who are doing the Accelerated Christian Education (ACE).
When hubby and I learned about it, we told her that she had to be honest whether she could do it or not so that the teacher could choose someone else to do it if she thinks she is not yet ready.  Not that we don't believe in her– we just thought that maybe it would be too overwhelming for her to be on stage, alone doing a long piece for the first time and also, expressive reading calls for a big voice that would have to be heard in a big auditorium.
On the other hand, we encouraged her that we think she can do it if she could overcome her shyness and express herself without any reservations.  We also told her that both hubby and I were orators when we were in High School and we can't find any reason why she can't do it, too.
So Ria said she could do it– and she has our 100% support!  So we are now practicing with her everyday.  She's getting better, and we can't wait to see her onstage making a big, bold step.
Way to go, Ria!
Who does not love going to theme parks? For a scaredy-cat like me, I honestly would rather go shopping. But since the kids love to go to theme parks, do I have a choice? But to be honest, everytime we make a trip to the theme parks (we have gone to Bangkok's two largest theme parks) and two more in Manila, I find that going to theme parks has a lot of advantages for the family.
So why go to theme parks?
1. It teaches the kids the value of waiting
Everybody lines up for their turn in theme parks. "Patience is a virtue," they say– and it is best tested when you wait in line in order to have fun. Great for both kids and adults, right?
2. It is a great place to bond
Yes, you go to theme parks to bond and have fun. You scream and laugh together. You get out of the park all smiles… it has been one fun day!
3. It teaches kids (and adults) to face their fears
I mentioned that I am a scaredy-cat but I had to ride "Vikings" to be with Ria. She had fun, while I was close to throwing up.
But yes, it did teach me to face my fear head on. And I funny I had to learn how to do that whenever I saw Ria smiling, with no hint of fear in her eyes!
So the next time you plan on a family bonding, you could always make the theme park as one of your choices. Unless of course you want peace and quiet– you could always opt to go to the gym or enjoy a quiet, uninterrupted family time at the park.
In my other post I shared about some tips in choosing the right house to purchase or rent.  Our family had been in search for a house to rent for about three weeks already.  We wanted to settle in a house that's affordable with three bedrooms for 3,500 Php (83 USD) but the thing is, this housing subdivision has been severely affected by flooding a year ago.  Although we could always take the risk, we can't avoid worrying about the possibility of being flooded again especially in this rainy season.
We came across this house about two weeks ago: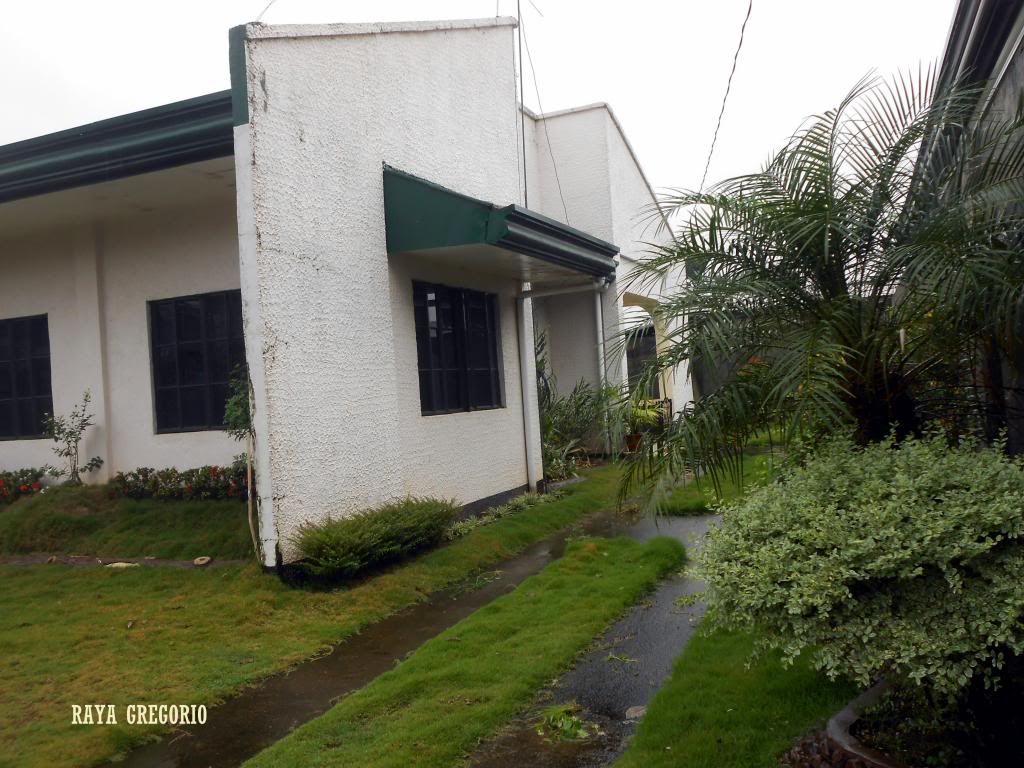 The owner of this house is out of the country and is willing to have this house rented at 6,000 Php (150 USD).  We instantly loved it because of its safe neighborhood, beautiful garden and when we got inside, we were even more surprised because it's already furnished!! Not only are we provided with furniture but we could even use their blender, microwave oven, stove, etc.
However, it took us time to decide because we were toying with the idea of living in a cheaper house.  But just the other day, we already called the one taking charge of this house that we have decided to rent it by next week.
I will be posting photos of the interior as soon as we've moved!
Thank God for this new haven!
[ Tagged In ] Bukidnon, houses in Valencia City