Everyone wants to live a debt-free life– but face it, at this time and age where people own not just one credit card but two or more, how can that be possible?  Not to mention of course that it is so easy to get a housing and a car loan.  Living here in Thailand for three years now have taught us valuable lessons about cutting down on costs, living a simple life and an aim to be totally debt-free.
For the whole year of 2012, we can proudly say that we have not gotten ourselves in a debt situation– we are, in fact, on our way to a totally debt-free life! Our goal is that in two years, we will have all our debts paid off and that our kids won't have to be hassled and pressured with the payables we have to pay even in our old age.
Exactly how did we do it?
First, we'd like to explain that in the first quarter of 2010, we found this beautiful 3-bedroom house with a huge space in a quiet community that is just walking distance to the nearest superstore.  It was a perfect house for us, except for one thing:  the monthly rental was 300 USD a month.  Ok, that may be inexpensive for a house like that, but it was still way beyond our budget.  But because we thought that the house would be ideal for our family, we took the risk.  Plus our monthly bills (water, electricity and internet,) we had to set aside 380 USD  per month.  For our income, that was a lot.  So it caused so  much pressure.  I worked online, and I worked harder– it was totally draining, actually.
So when our contract for that house was about to expire, we decided to let that house go and look for a cheaper one.  It does not have to be that beautiful– as long as it's livable, we will be fine with it.  So here are some lessons learned:
1.  Live within your means.   It is a lot better to live a debt-free and pressure-free life than to be living in  a nice house.  Of course, who would not want a nice house for the family?  But we could always make the simplest house into a home, and make it beautiful by decorating or repainting it whenever we had the budget.  For us, we were willing to live in a one-room condo as long as we could save on costs.  But when we computed the cost for the electric bill (considering that we would be using the aircon more), we would still be spending much.  So we looked for a house that is 40 USD more expensive than a one-room condo, but we could save at least 50 USD for the electricity. So we found looking for a cheaper house a better deal.
2. Spend on something that could give you an R.O.I.   When I was able to save some money from my online job, I was faced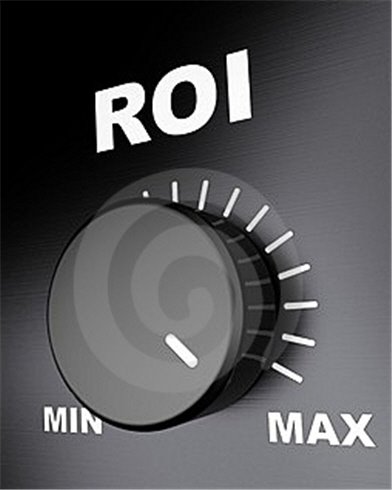 with many choices:  should I buy myself a better camera? Should I buy a nice furniture for our living room? We only have a small couch, and it would be nice to have a nice furniture set…but I opted to buy an oven instead. Why?  I could learn how to bake and sell cookies or cakes.  It was an opportunity to earn, not a dead investment.
3.  Cut Down, Cut down on Costs.  We asked ourselves, what do we need?  What can we get rid of?  We decided we could live without an aircon.  Well we thought we could!  But we were able to live in our new house without one for a couple of months until our church in the Philippines gave us money to buy an a/c.  It's unthinkable to live in Bangkok without an aircon, just so you will know.:)  We scheduled our eating outs.  It is very tempting to just eat out or buy ready to eat foods as there is a huge supermarket right across our main street, but we decided to cook our own meals more to save more.  Another thing that we were also able to give up for 8 months was the internet connection.  But just a month ago we decided it's really a necessity but the thing is, we really were able to survive an internetless life for 8  months!  We made that decision because we can easily have internet access in the office.
4.  Teach your kids to save. In our household, everybody saves.  The kids have their piggy banks, hubby has his, I have mine.  It's always wise to do so– you'll never know when the rainy days will be. We joined a cooperative that would help us to

save every month by remitting a certain amount.  Just tonight we got our money back with the interest it earned.  We decided that we would include the kids for next year so that they will appreciate the value of saving– to be disciplined to do so and to experience the joy and fulfillment of having been able to handle finances well.
So for now, our overhead expenses (rental and bills) is at least 150 USD less than what we had to spend in that nicer house.  But we were able to save up, repaint the house, change its ceilings since they were all rundown and had huge holes in them, and we were able to go on a short vacation as a family from the savings we made! On top of that, we were able to faithfully pay our payables and would be debt-free in a few months.
Saving up and cutting down on costs requires discipline and determination.  Living in Bangkok having to see huge malls on sale almost everyday is not easy, but it could be done when you have a goal.  Make it a goal to cut down your costs and live within your means in 2013 and in the coming years.  It would be the best decision you'll ever make, and something that your kids would be grateful for for the rest of their lives.