Archive for February 7th, 2012
Ria works so hard on her drawings.  I am glad that her friends are artists too, and she is encouraged to develop this talent.  I am always amazed everytime she shows me her handiwork because I am so not good in drawing!  In fact it's one of my frustrations growing up.  So you can imagine how proud I am when I see this.  Can you blame me? Haha!
Shared for: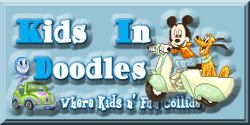 Project 366 Blog Photo Challenge
Our kids are sleepyheads.  They can sleep anywhere, sometimes I'd be so amazed at how they could sleep in such awkward positions.  Here is just one of them.
This is the only couch we have, so everyone gets to take turns in napping here. I prefer napping on the floor, though. Maybe we should buy one big latex mattress for the four of us so we could nap together!
I plan to feature more photos of them sleeping.. but you have to  stay tuned for the next post  for that!
Shared for:
Project 366 Blog Photo Challenge