Archive for February 4th, 2012
Roi had fever last week when we went downtown to celebrate their teacher's birthday.  This reminds me, I have to blog about our trip.
Now, he has dry cough and a little bit of colds.  Oh, my little boy is sick again.  He always worries me because when he is not feeling well, he would lose his appetite and would have a hard time recovering.  I hope this is just viral and is not something to worry about.
The weather here in Thailand has been crazy lately, everyone seem to feel sick.
Anyways, I found this photo in facebook– Roi's photo when he was about 2 years old.
He had intravenous treatment and he proudly showed it off!  That's my dad's drawing right there… He was discharged the day after this photo was taken simply because he looked like a happy little sick boy no-more!
Shared for: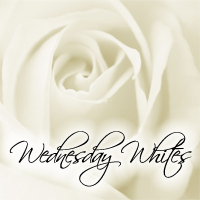 Ria has been asking what would would be a good thing to collect for her hobby.  I told her that when I was her age I collected stickers and stationery, but she can always think of other items to collect– something she can continue to do when she grows older.
Since I had been collecting postcards, she thought it would be cool that she would also send postcards and collect what's been sent to her.  I also thought it was a good idea, except that she found a better thing to collect: coins from other countries.
Joey has started collecting a few years ago, so she will just continue  what her father has started.  When we have friends come over and visit, she would ask for coins from their country and add them to her collection.
I hope she continues this hobby and would be proud to show her certified gold coins to her children someday.
As for me, I need to get back to my postcard writing because I had been so lazy lately!  ;)