When completing jobs around the house, it's pays to be well-equipped – from the simple hanging of picture frames on the wall, to doing major home improvements. That said, here are the tools everyone should own: from the most basic toolbox to the shed of an experienced DIYer.
Photo by SparkFun Electronics
Measuring Tape & Level. They may come in small sizes, but both tools serve a myriad of purposes. Want to make sure your new furniture will fit in a room? Looking to install your flat-screen TV and shelves? A metal level is your best pal.
Screwdrivers & Pliers. From opening battery compartments to prizing the lid off paint tins, screwdrivers are must-have tools. And just as versatile, pliers can be used as a clamp or as an alternate to wrenches and wire cutters. To make the most of both, check out Art of Manliness' quick tutorial and recommendations.
Utility Knife & Hammer. Most DIY projects involve lots of sharpening pencils and opening boxes, and the utility knife is your champ – best options for which are those with rubber-covered handle and built-in blade storage. Additionally, no toolbox is ever complete without a claw hammer. And with that, Bob Vila suggests getting one with a 16-inch handle.
Electric Drill & Bits. Now this may not be an immediate need, but owning an electric drill can make things easier for you, not just with drilling holes and driving screws – but, with different add-ons, also stirring paint and grinding materials. The 12-volt portable drill is highly recommended by Thesweethome.com.
Safety Goggles. Gotta protect those eyes!
Level 2: Semi-Skilled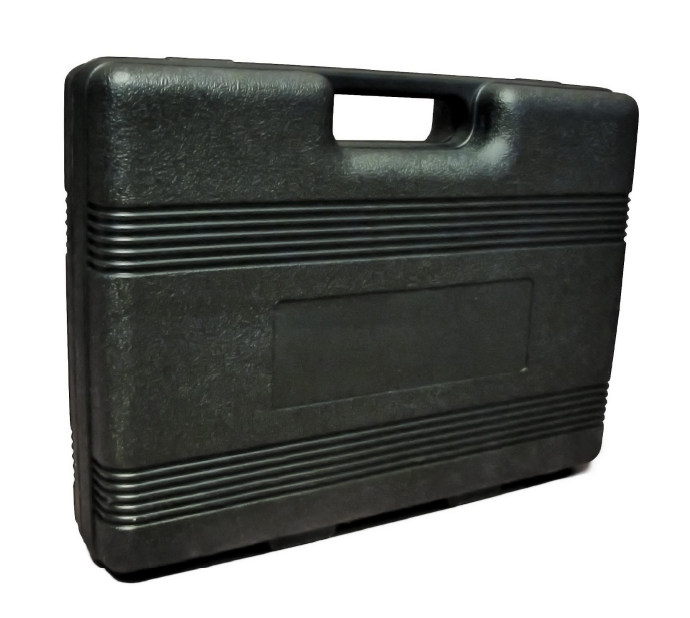 Photo by Xanderalex
Allen & Socket Wrenches. Often found in furniture and bike repair kits, allen wrenches are used for driving screws and bolts with hexagonal recess in the head. Socket wrenches, on the other hand, are for loosening heaps of nuts and bolts. For larger projects, go for a set with a racheting handle.
Combination Square. Combination squares are pretty much what you need for accurate marking of corners. Wood Magazine advises to pick up both a 6" and a 12" and lists 8 different ways through which you can put them to use.
Putty Knife. Commonly used for spreading putty, a putty knife may also help you out with scraping off paint, prying up lids, and removing wallpapers. For specific features to consider, read Do It Yourself's nifty list.
Chisel Set. If you're working a lot with wood, stone, or metal, then you can never go wrong with a set of sharp chisels. Check out Galt Tech's advice page to see what suits your needs.
Crosscut Saw. Perfect for small wood jobs is the ever versatile crosscut saw. Keen to cut sheets of plywood? This will do just that! For more info about this tool, have a wee read of Home Repair (About.com)'s advice.
 Photo bysamlevan
 Staple Gun. Staple guns are your standard office staplers on steroids. Usually priced at under $20, this tool comes with a wide range of applications: from basic crafts to upholstery and roofing.
Rubber Mallet. We've all been there: wanting to hammer away without damaging lovely surfaces – specifically after installing ceramic tiles. To do that, you're going to need a decent rubber mallet, which you can get for under $25.
Crowbar. Crowbars are designed to remove stubborn nails, pry boards apart, and help out with doing a bit of heavy lifting. For most DIY projects, a medium size bar that's 2-3 feet long would do.
Nail Gun. If a project requires driving a whole bunch of nails, always pick a nail gun over a hammer – mostly to save time and effort.
Table & Miter Saws. If precise cuts and slices are what you're after, then worry not – there are plenty of specialty saws out there to choose from. This article by Bob Vila lays out why you might want to give both table and miter saws a shot, though.
Other: Tool-related injuries are on the rise, and so to spare yourself the physical damages, it's always best to consider getting a shed for storing tools.
DIY is awesome, but most of the time, it's a lot of work and commitment. However, if you have just the right tools in your storage area, there's no reason why you won't be able tackle just about any project around your home.